The main channel for information dissemination and discussion is the mailing list proto-sidis-concept@cern.ch.
Note that you need to be member of the mailing list in order to be able to post to it. 
To subscribe to the mailing list please follow:
https://e-groups.cern.ch/e-groups/EgroupsSubscription.do?egroupName=proto-sidis-concept
IMPORTANT: The infrastructure for proto-SIDIS including the mailing list are hosted by CERN. In order to subscribe to the mailing list you will either need a CERN account, a so-called CERN lightweight account, eduGAIN access or authenticate via a social media account such as Facebook, Google, etc. So the link above will lead you first to the CERN Single Sign On page where you need to choose your authentication mechanism.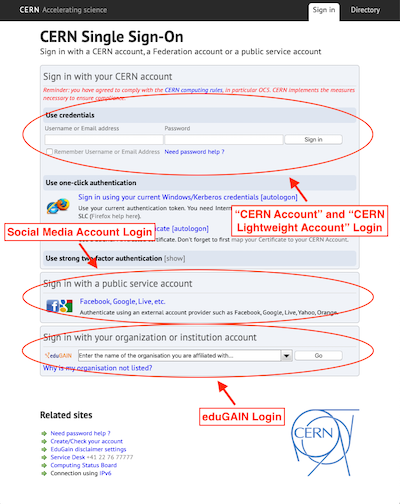 Once authenticated you will be re-directed to the initial page below where you need to hit the "Add me as member" button for subscription.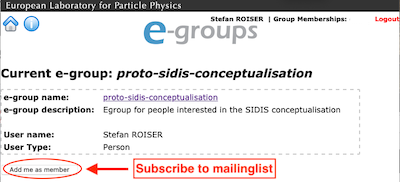 Mailing list unsubscription
To unsubscribe from the mailing list you can follow the same link at https://e-groups.cern.ch/e-groups/EgroupsSubscription.do?egroupName=proto-sidis-concept
Mailing list archive
An archive of the proto-sidis-conceptualisation@cern.ch mailing list is available at https://groups.cern.ch/group/proto-sidis-concept